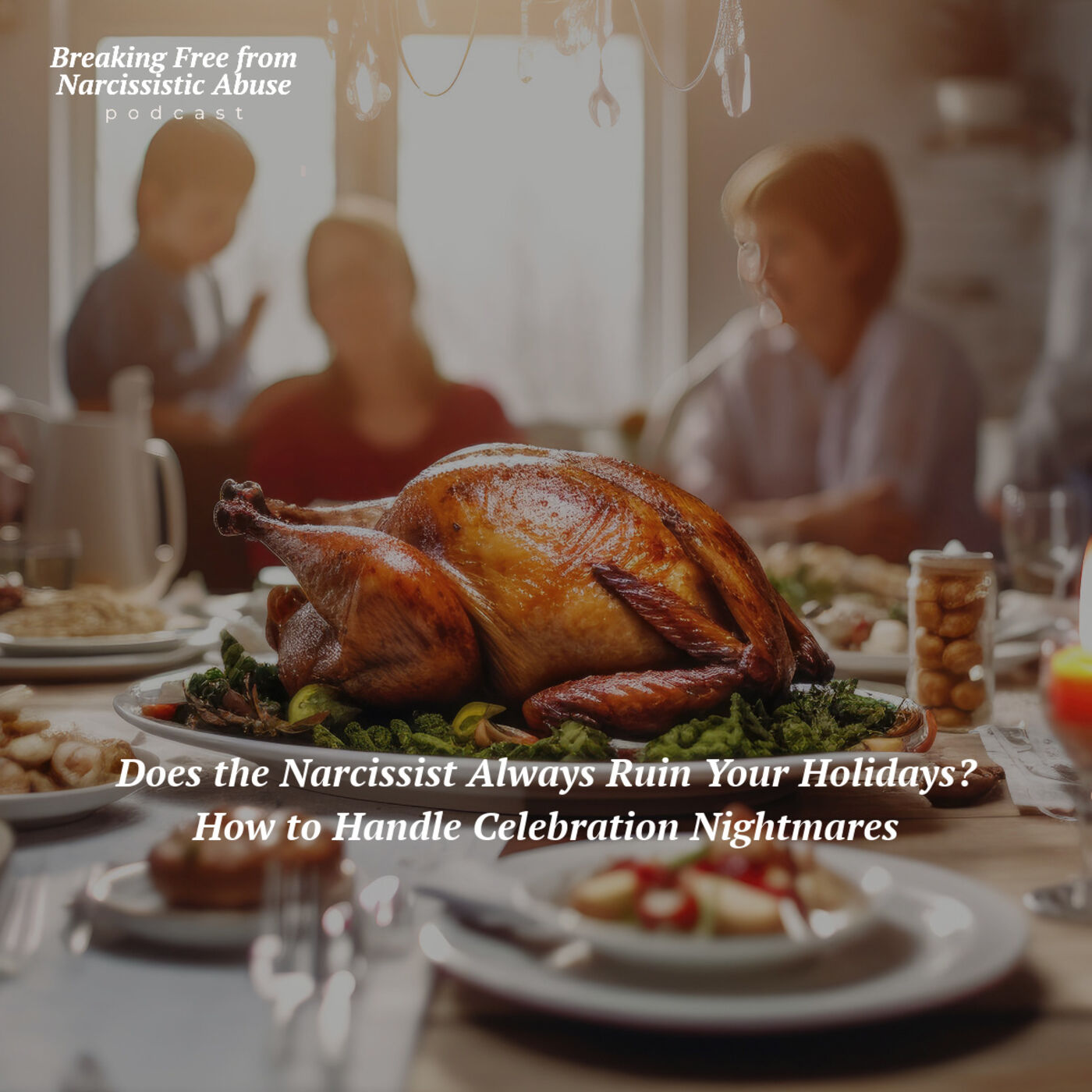 Have you wondered why narcissists ruin holidays? Why they can't let you enjoy Thanksgiving, Christmas, or your birthday?
In this podcast episode, Dr. Kerry and Tara share their insights and tips, along with some personal stories about this common pattern among narcissists and other toxic people.
And the self-help tip is the importance of having "self-care" boundaries to handle uncomfortable holiday situations.
Join Our Newsletter!
And receive weekly behind-the-scenes insights, backstories, and resources. When you sign up, receive our free video gift, "The Narcissists: Insights We Wish We Had Known Sooner." Join here! 
Get in Touch: