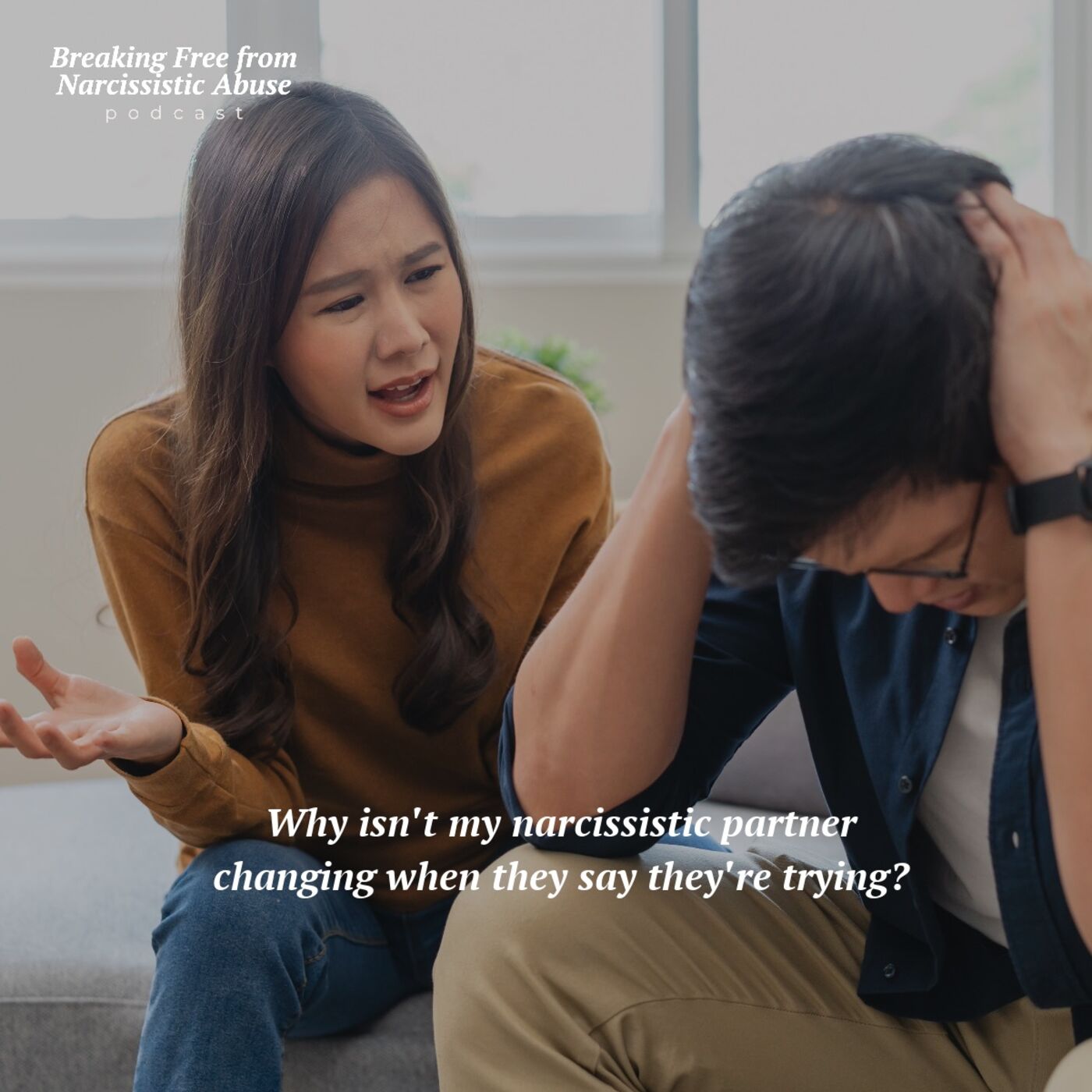 Have you ever asked yourself, Why isn't my narcissistic partner changing despite going to therapy? Many narcissists claim they've never worked harder yet their abusive behavior continues.
In this podcast episode, Kerry and Tara share from their personal experiences how to know when a narcissistic partner is truly doing the work to save a troubled relationship.
And the self-help tip is a simple exercise on how to test a narcissistic partner's sincerity in making real change.
Consider becoming a Substack subscriber and get our free video gift, The Narcissist: Insights We Wish We Had Known Sooner.
Support Us:
Get in Touch:
As an Amazon affiliate, a commission is earned from qualifying purchases.